Beachwood, OH INterior & Exterior Residential House Painting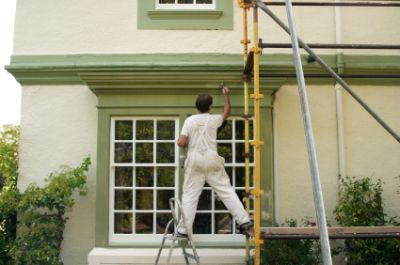 If you're a Beachwood homeowner, you'll love our residential house Painting Contractors at Optimal Painting. We give you the most in high quality workmanship and durable paint products for your home. Our workmanship can't be surpassed because we take great pride in our work, which means your home is going to be well treated with the best products and a first class look.
We offer many quality services you may be interested in, including water damage repairs, insurance restorations, wallpaper removal and installation, environmentally friendly paint options, and a myriad of texture and wall colors you'll love.
With our Painting Contractors, you'll only get exceptional Beachwood interior and exterior house painting services. Plus, we can apply high performance coating systems for your residential home's exterior or interior, commercial building, or industrial property.  For the best in high quality and durability, you want Optimal Painting for your house painting needs.
Interior Painting in Beachwood, OH
Nothing says comfort more in your luxury home than color options that make you feel right. If you're tired of the interior of your home and are ready for a change, there' no time like the present to get it done!
We'll help you choose something that you'll love when it comes to a new look for your home's interior. Plus, you'll be helping your home to stay fresh and well sealed on the inside. Protecting against humidity, moisture from the kitchen or bath, and other damaging conditions is important, so lets get started and make that change you've been dreaming of!
Exterior Painting in Beachwood, OH
Your luxury home is important to you, and we understand that at Optimal Painting. Our painting experts can ensure your exterior is completely sealed and protected from the elements with quality exterior paint. We can also give your home an extremely durable finish that protects it from the element for years on end!
You'll have many options for your exterior paint colors and finishes including options in eco-friendly paint. Our technicians are fully certified and trained by the EPA to give you environmentally conscious options. Let us help you protect your home's exterior again with our durable high quality paint and exterior sealants, giving you a beautiful fresh look at the same time!
Water Damage Repair, Cleanup, and Insurance Restoration
Any number of things can go wrong to cause you water damage to your Beachwood home. From storms to plumbing leaks to fires, disasters strike and accidents will happen. When you're hammered by a storm or some other force damages your home, it's important to ensure your home is repaired and resealed against the elements as soon as possible.
Leaving your home exposed will only cause further damages and more expensive repairs, so give our professional water damage and insurance restoration specialists a call. We can help you restore your water damaged Beachwood home as if nothing had ever happened!
Services We Provide In Beachwood
We Proudly Serve These Cities Near Beachwood
Fairlawn, OH | Brunswick, OH | Strongsville, OH | Medina, OH | Hinckley, OH | Cleveland, OH | North Olmstead, OH | North Royalton, OH | Middleburg Heights, OH | Parma, OH
If you need expert Painting Contractors in Beachwood, OH, then please call 216-513-4221 or complete our online request form.